Welcome
Expand your mind, your heart your soul
See what possibilities lay ahead for you
Awareness is the key to every success,
in a fruitful life.
Click on the Book to join our mailing list!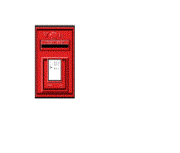 Click on the postbox to email us!
Visit us at 256 High St Northcote Vic 3070
or phone
03 9486 6262
Dove Of Peace

Help send a message of peace around the world! The Dove of Peace flies from site to site, through as many countries as possible. It does not belong to ANY belief system. Please help make a line around the globe by taking it with you to your site, by giving it to someone for their site, by passing it on to another continent or to the conflict areas of the world. May trouble and strife be vanquished in it's path.